This is chapter 10 of the Adventures of Slothino. Click here to go to the front page.
So much has happened from our humble beginning at chapter 1, to the epic climax of chapter 9 – Would you ever imagine an innocent sloth like Slothino could come so far, with only a dream to hold onto? Well, we can take this as a strong reminder that anything can happen when you put your mind to it. Envision your reality, make a plan of action, stick to it consistently and never give up.
If you want to try and hit the jackpot (and whose isn't?), you've come to the right place. Not only do you have a wide choice in jackpot games and can you take advantage of our constant online casino bonuses and promotions, but when you play the Slothino way, you will be enrolled in the Slothino VIP Program. But more on that later… How does the story conclude for Slothino and his Tribe?
Chapter 10: the fight is not over
As we left off in the previous chapter, Slothino was happily reunited with his old friends and family, after his wild ride to Las Vegas, Europe and back. In that time he found a friend who believed in his journey, Sally, launched the Slothino casino brand together with him, and met the Guarani tribe. Oh what a trip it's been! As you may imagine, this story has a happy ending.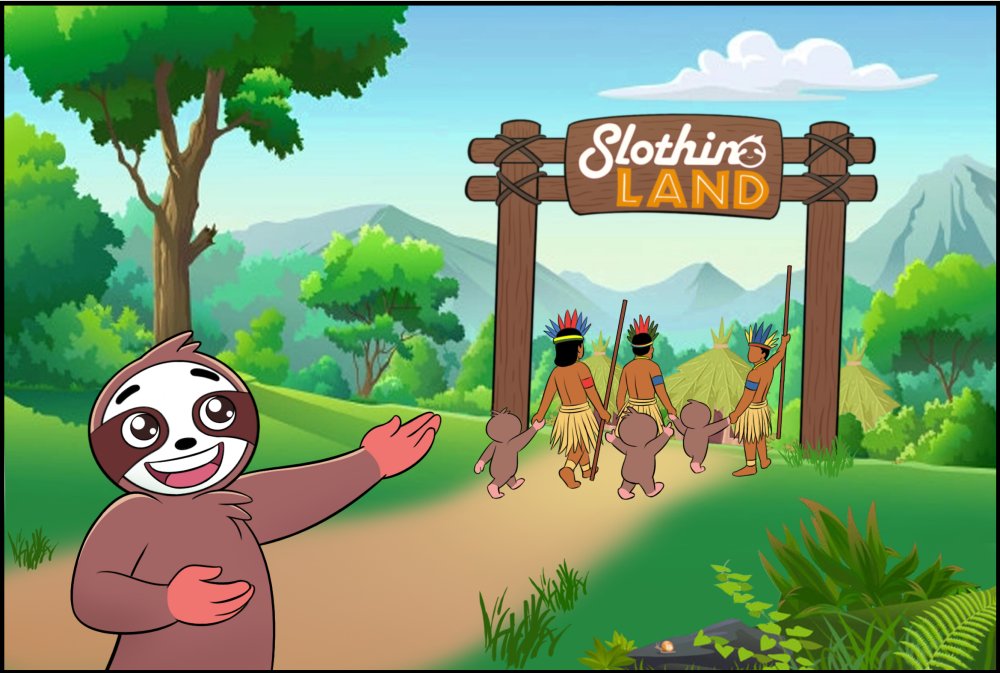 Together with both the tribe and his sloth family, Slothino continued to work on the land known as 'Slothino', where it soon flourished and the sloths could truly feel home again. You see, with a little effort, time heals everything.
While the journey of Slothino ends in writing, the fight is never truly over.
To this day, deforestation is still a threat to the rainforest. This means the sloth and many other species will continue to be at risk.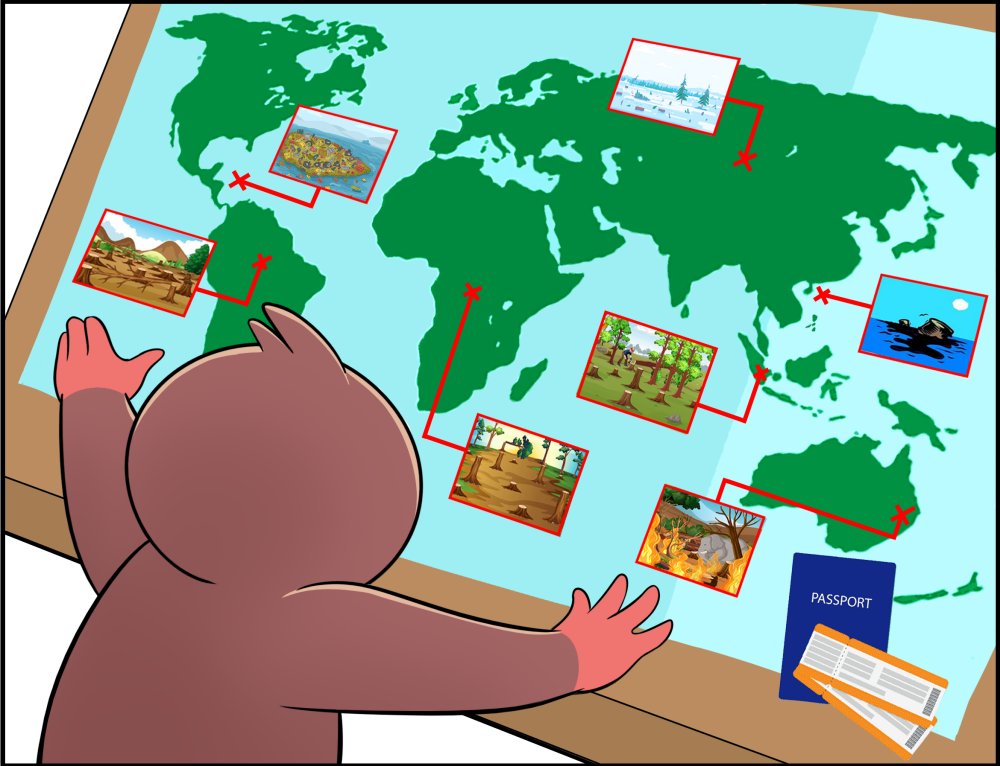 And besides deforestation, there are many other threats that cause social and environmental degradation. Many people are now aware about the problem of plastic pollution such as the plastic soup, and the effect of burning fossil fuels on climate change. But there are many more problems whose consequences will be just as severe if not urgently solved, such as the nitrogen problem and fresh water shortage.
But with more awareness and education, we can only hope things will change for the better. That is why Slothino publishes every week a blog post about an eco topic.
< to previous chapter | Back to the beginning
Still not enough of Slothino and his stories? There is more!
During his adventure, Slothino has become quite an expert in most casino topics. Especially now that his main activity, besides taking care of the rainforest, is teaching others about how they can also create their own luck. That is why Slothino has created several guides on how to play different casino games.
and there is more to come, so check back regularly to our blog!
Let the Slothification Begin
As you continue your online casino journey with us, we want to encourage you to take a look at our Slothino VIP Program, where you can take on your very own Slothification process. Become one with Slothino!
With a total of 10 VIP levels, each and every level you reach will reward you with a casino bonus upon entry. When you build loyalty with the Slothino crew, you will be rewarded in the years to come. Find out more about the various stages of Slothification as you continue your journey with us. And remember, you can take your time – After all, we encourage you to Stay a while, Play a while.