This is chapter 3 of the Adventures of Slothino. Click here to go to the front page.
Adventures of Slothino chapter 3: Sloth vegas!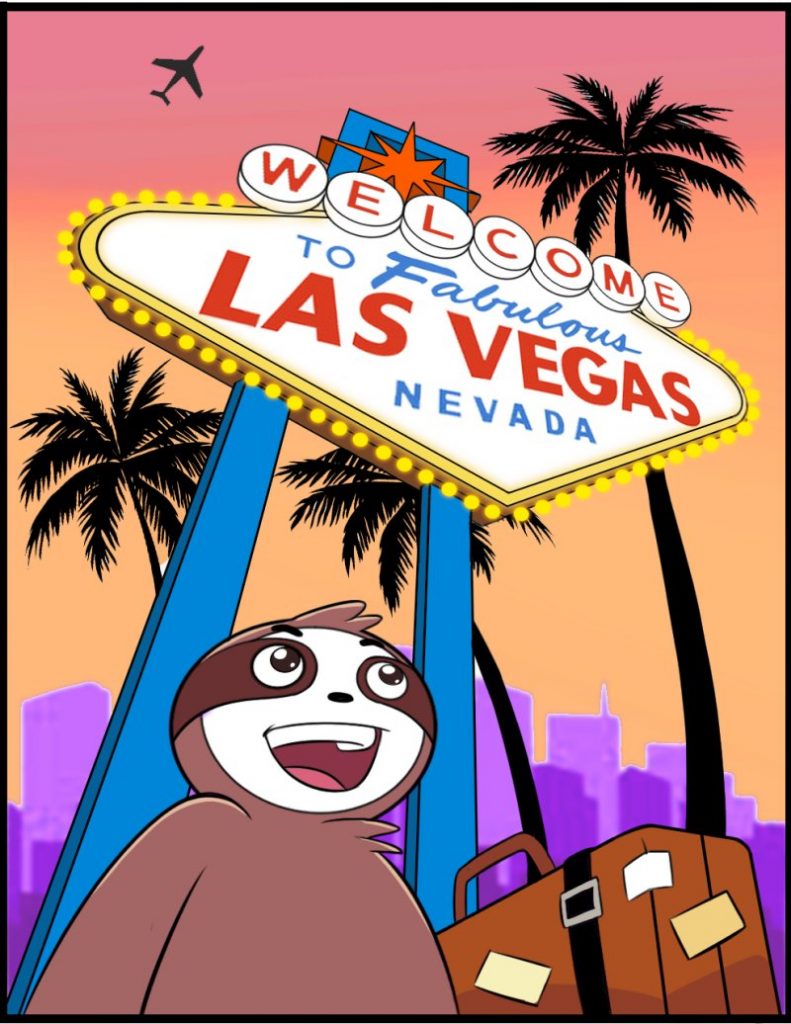 After a long journey, Slothino arrives in Las Vegas. With big eyes he marveled at the lights, the people and the noise. He was amazed!
But soon he was getting uncomfortable. It was hot, the palm trees had no branches in which he could climb… He was not in the Amazon anymore.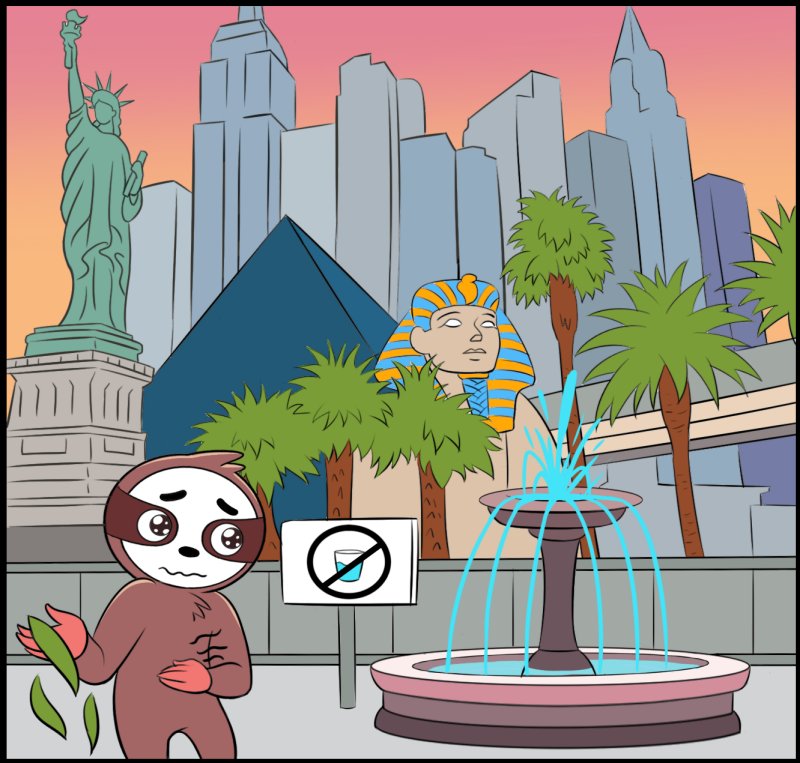 The fountains all had signs that swimming was not allowed and he was getting hungry, but the leaves he found tasted of smoke and dirt.
---

Slothino went into one of the casino's where it was a lot more comfortable. And to his big surprise… he found a tree. He made himself comfortable on a branch and took a bite of a leaf. "Bluh! plastic!". He decided to observe the people to distract him from his hunger…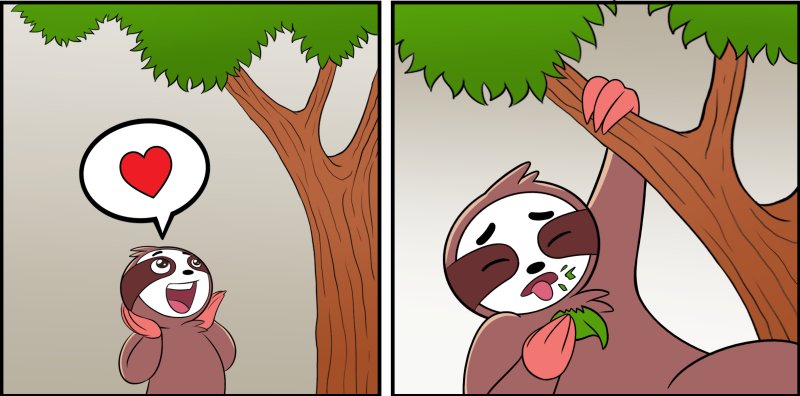 And you won't believe what happens next. Slothino get's not only his first dose of Las Vegas jackpot potential, but his real journey begins to take place on how he can truly solve the growing issue of destroyed rainforests and the depleting sloth population.
In the meantime, have you gone ahead and made your first deposit with Slothino Casino? If you've already collected your 1st Slothino Casino Welcome Bonus, remember, you have two more awaiting you. On your second deposit, you'll receive 75% up to €200 plus 40 Free Spins on the Butterfly Staxx online slot. And as for your third deposit? Reap the generous reward of 100% up to €100 plus 20 Free Spins on the Hotline 2 online slot.
Read the reviews and try for free the slots for which you get free spins!
Remember, you can take your time collecting these 3x Slothino Welcome Bonuses. After all, we encourage you to Stay a While, Play a While. What's more? In the next chapter you will find out what happens next with Slothino, and how his mission begins to come to life.
For now, enjoy your Slothino Welcome Bonuses, and have a look around. Your jackpot journey has only begun.