Slothino and Sally sat on the bench for many hours, talking about many things. Where he came from, why he had left the rainforest and what he wanted to do.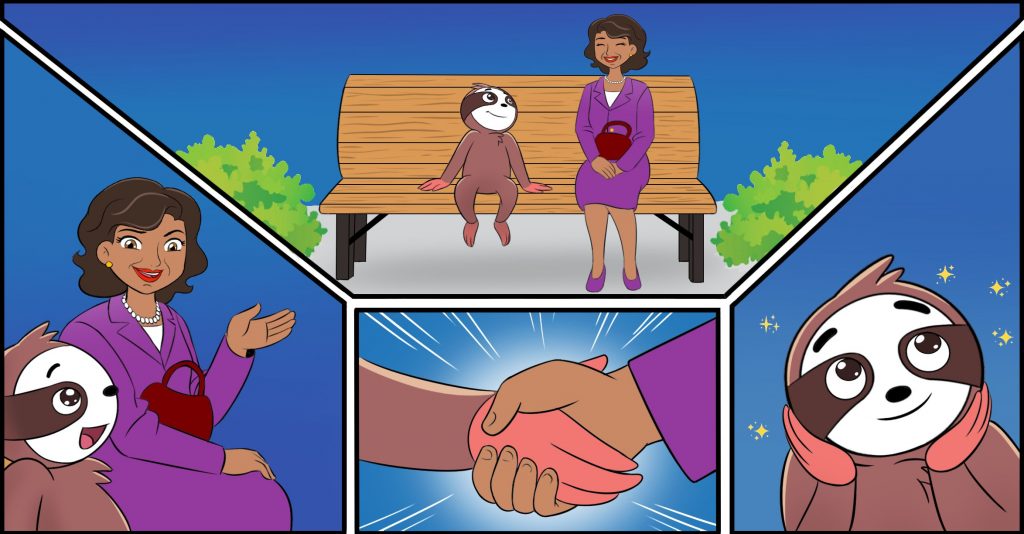 "What you are looking for you can't find here. People come here for the American dream, and generally only care for themselves while you want to take care of the environment and all animals and people.
I like you and you have given me an idea. I think we can help each other. Why don't you come to Europe with me? There I know a lot of people who can help us start our own casino. With the money you make, you can help the rainforest and your friends, and maybe even the rest of the world."
The opportunity became even more clear. Even if Slothino was not exactly in the place he planned to be, he found, at the same time, there was no better place to end up; he found someone who saw his vision, and wanted to help him achieve it.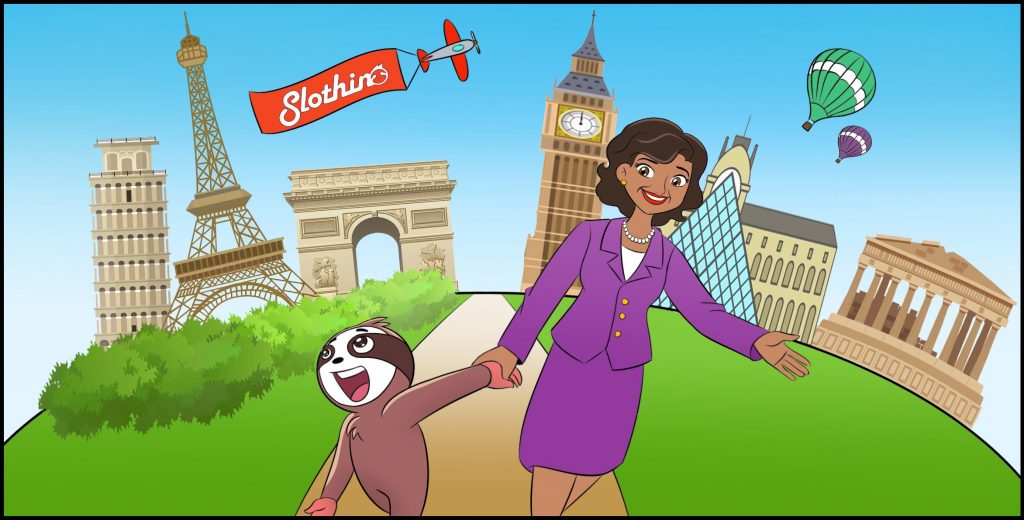 And for us here at Slothino Casino? We see the player's vision, the desire – The ability to play at an online casino that you can trust, which doesn't pressure you to deposit and play fast, and simply just wants you to have FUN.
Speaking of fun, did you enjoy your 3-tiered Welcome Bonus? We hope so! If you've already collected all 3x bonus levels, remember, there are more Slothino Bonuses awaiting you… Discover one that fits your playing style, at your leisure.
As we fostered our intention for a "Stay a while, Play a while" vision, you may have guessed Sally and Slothino did exactly the same…
Where did Slothino end up next? You will find out in the next chapter! In the meantime, make sure you take a look at our featured Slots page to see what's hot right now.