This is chapter 6 of the Adventures of Slothino. Click here to go to the front page.
Are you ready to find out what happens between Slothino and Sally in Chapter 6? In Chapter 5 we hit a highlight, where Slothino truly discovered the meaning of his mission; it was something he knew, deep down, but couldn't quite define. Have you ever had that feeling? Like when you're taking a break for a gaming session, and you just know that this time, it may be more than just a time for entertainment. Maybe you'll hit the jackpot? Well, Slothino sure hit his personal jackpot once he met Sally… And the story continues…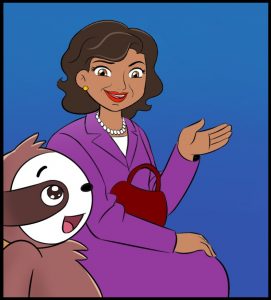 Slothino and Sally settled in Malta, the casino capitol or Europe, and spoke every day and kept working on their plans.
Sally explained that for the last couple of years, everything in the casino business was going faster and faster. Pay & Go casinos seemed to becoming the norm. "I can't believe everybody wants to go fast all the time, there must be an opportunity for those who want to take it slow. I think you could be the perfect mascot for such a brand. And we could call it Slothino!", Sally told Slothino.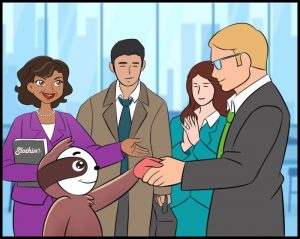 And so they did. They founded Slothino casino and soon it became a success. Lots of people enjoyed playing at Slothino casino and all the while, Slothino had a great time, learning along the way.
And this is where our mantra came to life: "Play the Slothino Way". Whichever your playing style, we accommodate it. Sure, you can go fast and go for the big win, but hey, you can also take it slow and enjoy the journey.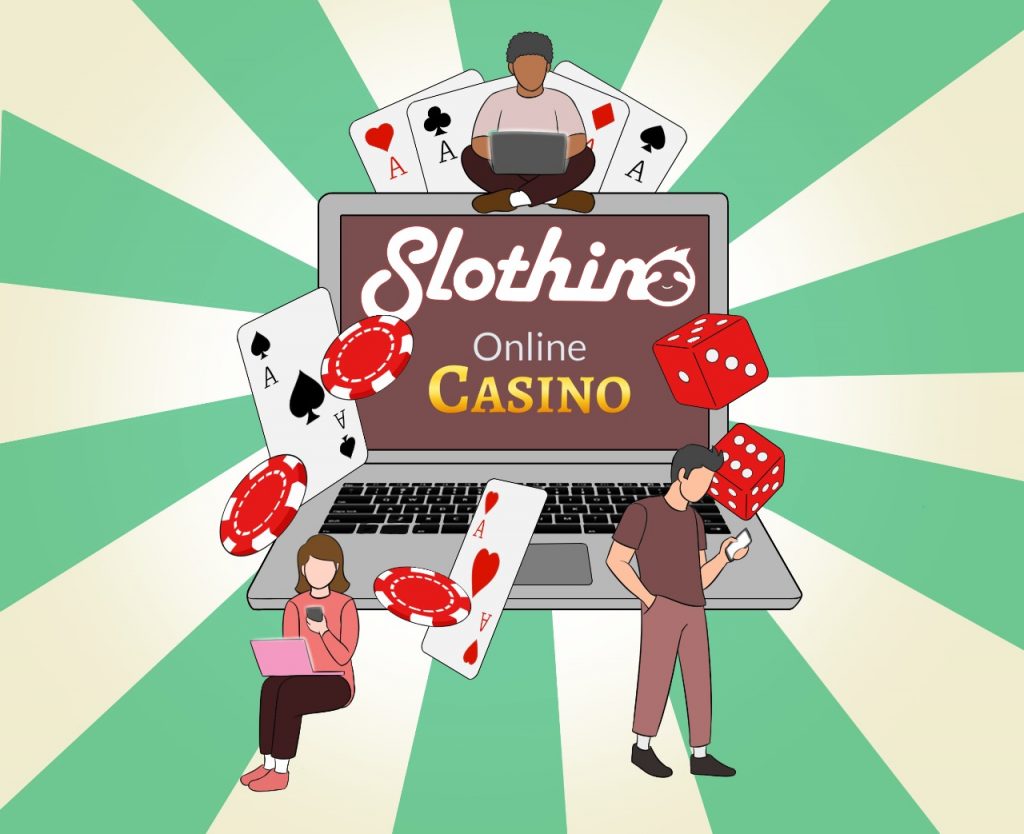 Time flew by and Slothino Casino grew. As the business matured and daily operations became 'business as usual', Slothino started to think back about his home that he has left a long time ago. He started to miss the rainforest and his friends.
One day, while traveling between business meetings, Slothino sat looking out of the airplane window. He had a sad face.

"Why the sad face?", Sally asked as she passed by his seat. And Slothino told her that he was missing his home. "Then go home", Sally told him, "you can easily keep working remotely while you can also start helping your friends in the jungle. I will take care of business here and will keep you informed about everything". 
Sign up with Slothino Today
Slothino made quite a journey, travelling through 3 different continets. Speaking of a journey, what about your player journey? Have you made an account with Slothino yet? If you feel this is the right moment, go ahead and sign up – there's a 3-tiered Welcome Bonus awaiting you, after all. Once you've collected your series of offers through the Slothino casino Welcome Bonus, you can take a look at our ongoing Promotions page, where we are constantly updating new and exciting casino promotions which suit every occasion. 
You may have been reading along with us during the Adventures of Slothino, but have you gotten to know the core purpose behind the Slothino brand? We are working hard to not only bring you a top quality game experience, but to effectively create awareness about eco-conscious issues which need more attention. As our Slothino brand represents, we aim to bring you both a thrilling player journey, while shining a spotlight on the overall sloth species, their detriment, and the mass deforestation of the rainforest and its ecosystems. As we continue to publish more great content here on the Slothino casino blog, you'll have a chance to learn more about our underlying causes, which influenced the Slothino brand.
As for now? Hope on over to Adventures of Slothino chapter 7 to find out what's next in the journey… Or, continue your own play journey by checking out our newest online slot games.
Begin your Slothification process!